Whether we realize it or not, the truth is that every marriage has a crucial story to tell. A crucial adventure. Come on. What did you get married for if not for a sense of adventure? It takes guts to get married, doesn't it! It takes even more guts to explore the landscape of one's own heart and to fight for the ones we love!
Jess warned me of something before I married her. I still remember to this day. Over 13 years ago she said to me, "George, if you marry me, there is something you need to know about me. There will be times that I have a need for trees."
I didn't understand that at first, but over the last 13 years, I feel I have a better idea now than ever! My wife has an adventurous spirit and our marriage compass is better for it! 
This pervasive train of thought has permeated our marriage and even our children have latched on to it! 🙂
What a fantastic summer we had this year! This summer, we took some time off and got away on vacation. We basically checked out for about a whole month and we regret none of it! None of it I tell ya!
Just before we explored the beautiful Poconos Mountains and hiked at Glen Onoko Falls in Jim Thorpe, Pennsylvania, we took in the history of Gettysburg National Military Park Museum. Week after we traveled to Cleveland, Ohio and visited family. With the help of her aunt who is deep into family history, Jessica uncovered more of her own rich ancestry. 
As soon as we got home, we traded the old car we have used for countless road trips (kept the rich memories) for a newer one to prepare for more adventures!
We just had a large 100+ yr old tree cut down. And while we have changed the landscape of our home, our adventures have changed the landscape of our hearts.
Quick aside. Speaking of adventure, recently my wife and I had a fun opportunity to sit down and share our marriage story with my friend Troy Mangum. That podcast is here.
Troy is a friend, encourager, and authentic man. He has an awesome story and creates amazing content. Get to know more of him and his heart at  http://thekindlingfire.com/
In part of the podcast above, my wife and I share the lies we believed earlier in our marriage and some of the assumptions we made that hindered our sense of adventure.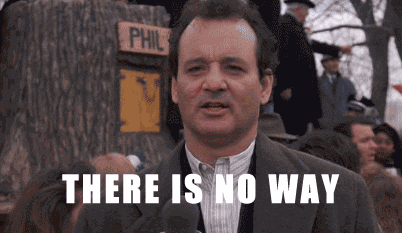 When we assume what is not true of our lives, we allow lies to repeatedly wound our soul and fill our time with boredom. When we are bored with life, we are not on an adventure. Instead, we are standing still overwhelmed with fear unable to see clearly. This was so true of me earlier in my marriage. With great pain, I've learned that assumptions are the opposite of adventure.
On our way through Ohio, I saw his quote at a little diner and dive where we stopped in:
A SHIP IN HARBOR IS SAFE – BUT THATS NOT WHAT SHIPS ARE FOR.
Every marriage is created with a powerful story to tell. A story of mythic proportions, a unique song all our own that begins and ends with a powerful tale. Each heart sings a unique song all our own. I dedicate this entry to my wife, with whom I share a powerful song!